5 Leadership Characteristics that CEOs are Looking For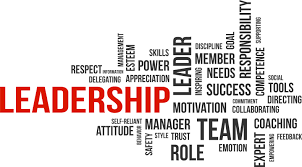 To achieve great performance in the workplace it's important to andhave effective leadership. For any company to work CEOs employ skilled leaders in every key position. But just what are the qualities of a good leader? What characteristics do CEOs look for in their leaders? Below are the top five leadership characteristics CEOs value most highly.
1. Effective problem-solving skills
Good leaders are able to analyse, compile information and solve problems. If you are able to make good decisions under pressure and in crisis, CEOS will take you into consideration.
2. Results-driven
Good leaders develop a vision and follow through.
3. Supportive of others
A supportive leader is emotionally intelligent. They ensure staff's well being.
4. Listens to a variety of opinions
A good leader doesn't run an autonomy. They listen to the perspectives and opinions of others.
5. Lead by Example
A good leader needs to have the company on their mind. The state and wellbeing of the company and it's visit is important.