5 Zim Songs We Expected Music Videos in 2017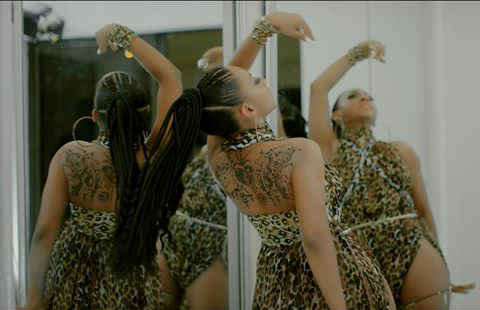 Music videos are the pillar of a track's complete success. While songs may make waves on radio, it's music videos that increase engagement. Musicians worldwide aim to hit to million and billion views. In the last few years, Zimbabwean music videos have been improving. In 2017 alone, there have been high quality music videos released.
The biggest challenge still remains with timing. A lot of musicians release their videos way after fans attention span has moved on to the next track. Some of the year's biggest singles have only received visuals at the end of the year.
This has been very disappointing as there's a lot of potential to market Zim music visually. Below are tracks that fans wish had music videos in 2017.
1. Kutonga Kwaro
Jah Prayzah has always had a large fan base. His 2016 album managed to have some stunning visuals. Off his 2017 album 2017, he released two music videos. The irony is that the title track 'Kutonga Kwaro' has become an anthem in Zimbabwe. The single off the album isn't just popular but has played a significant role in Zimbabwe's history. It would have been great if the track was accompanied by an amazing music video.
2. Akiliz
Ammara Brown has proven to Zimbabweans around the world that she's a star. She and the camera have a wonderful love affair. Ammara is photogenic and when performing she is beautiful. So who wouldn't want to watch Ammara Brown in a music video? Well, the Afro pop princess dropped a gem, 'Akiliz'. This was the lead single off her highly anticipated debut album. So many fans wanted to watch Ammara bring to life 'Akiliz'. Unfortunately the music video has been postponed enough the time. Will fans get to watch the story of 'Akiliz' in 2017.
3. Nhema
Mr Putiti is Zimbabwe's favourite singer-rapper (think if Drake). So when he collaborated with Mr 'Hot property', Killer T, tgere was a hit. 'Nhema' is one of the biggest Zimbabwean tracks in 2017. 'Nhema' has crossed the borders and has people across the world singing it. What's disappointing is that the single still has no music video. Ex Q has released as well as featured in other music videos.
4. Pamamonya Ipapo
2017 was a rther interesting year in music. Somewhere, somehow the status quo met with pop music. Souljah Luv added another phrase to urban vocabulary. Chibaba reminded everybody that he is somebody of great influence. Don't know what non-cliche concept would be created but a music video was a perfect fit for 'mwana waStembeni'.
5. Jerusarema
Another smash hit from Ex Q featuring HKD boss, Freeman. The DJ Tamuka produced track continues to have people hitting the dance floors. Why the single didn't get some fun, African vibe visuals is beyond anyone's guess.
Is there a track that you felt deserved a music video in 2017? Share your thoughts in the comments.