Chitungwiza Hospital Nursing Staff Call Off Strike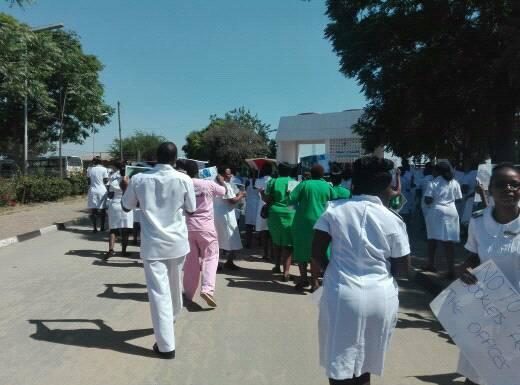 The nursing staff at Chitungwiza hospital called off their strike on Tuesday.
The matrons and nurses met with management to discuss their grievances. The nurses started their strike on Friday over resource shortages.
In an interview, the hospital's chief executive officer Dr Obadiah Moyo said that government had availed a $60 000 rescue package. This amount is meant to cater for pharmaceuticals, food and other provisions.
Meanwhile, Zimbabwe's first Lady Mrs Auxillia Mnangagwa paid a surprise visit to Harare Hospital. She went incognito to assess the standards of service at the hospital.