Commonwealth Master's Scholarships Programme 2018 in UK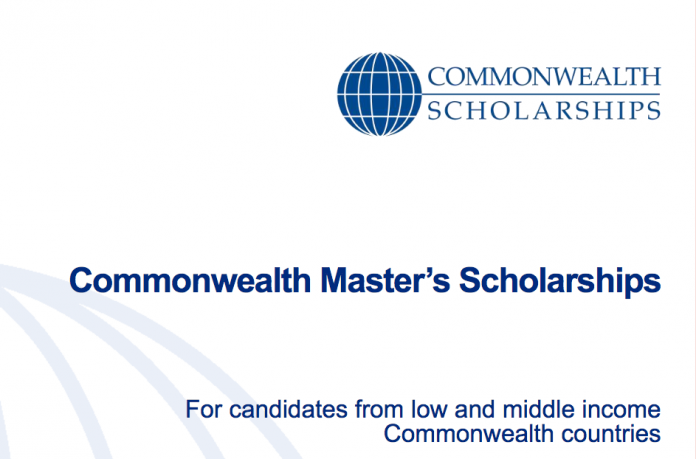 The Commonwealth Scholarship and Fellowship Plan (CSFP) is one of the largest and most prestigious international scholarship schemes in the world. Since it was established in 1959, 35,000 individuals have held a Commonwealth Scholarship or Fellowship – 27,000 of them were funded by the UK government, through the Commonwealth Scholarship Commission in the United Kingdom (CSC).
The CSC awards over 800 scholarships and fellowships for postgraduate study and professional development to Commonwealth citizens each year. The CSC's Secretariat is provided by the Association of Commonwealth Universities, based in London; overseas services are provided by the British Council.
Commonwealth Master's Scholarships are for candidates from low and middle-income Commonwealth countries, for full-time Master's study at a UK university.
WORTH
Approved airfare from your home country to the UK and return at the end of your award (the CSC will not reimburse the cost of fares for dependants, nor usually the cost of journeys made before your award is finally confirmed)
Approved tuition fees
Stipend (living allowance) at the rate of £1,065 per month, or £1,306 per month for those at universities in the London metropolitan area (rates quoted at 2017-2018 levels)
Warm clothing allowance, where applicable
Thesis grant towards the cost of preparing a thesis or dissertation, where applicable
Study travel grant towards the cost of study-related travel within the UK or overseas
If you are widowed, divorced, or a single parent, child allowance of £458 per month for the first child, and £112 per month for the second and third child under the age of 16, if you are accompanied by your children and they are living with you at the same address in the UK
ELIGIBILITY
Be a citizen of or have been granted refugee status by an eligible Commonwealth country, or be a British Protected Person
Be permanently resident in an eligible Commonwealth country
Be available to start your academic studies in the UK by the start of the UK academic year in September/October 2018
By October 2018, hold a first degree of at least upper second class (2:1) honors standard, or a second class degree and a relevant postgraduate qualification (usually a Master's degree)
Be unable to afford to study in the UK without this scholarship
DEADLINE: March 22, 2018
To apply and for more information visit here