Meet Tamy's Bae, Chiweddar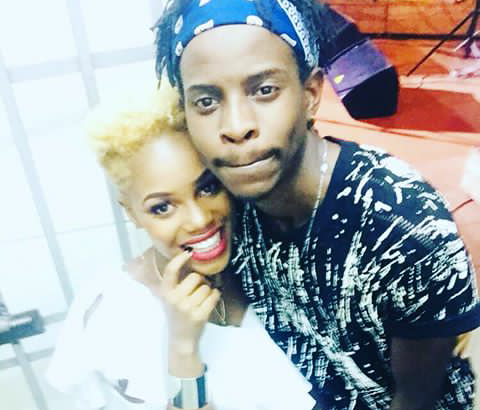 Growing up in the public eye has made Tamy that young sister or daughter. At 19 she's risen in her career and keeps on shining. Because of her age, her private life hasn't been a subject of discussion.
Well it seems that the queen of the Tamy Coaster is in love. She's been showing off her bae on her social media posts. Not much is known about how long they have been together. What's known is that the Ndyeke songstress' love interest is producer Daniel Chiweddar.
Chiweddar is the upcoming Military Touch Movement producer. He has worked on a some projects with Tamy including her ballad Ndyeke. Tamy is Zimbabwe's sweetheart and obviously she's now a young woman.
She gushed on her social media about Chiweddar. She posted,"Thank you for being everything I could ask for in a million people. Boothang". Ncaww, isn't she the sweetest.