WATCH: Veekay ft Andy Muridzo 'Lobola' Music Video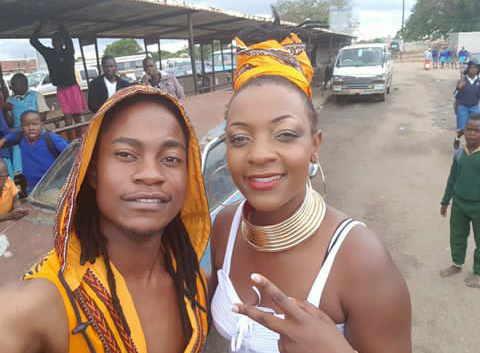 It's wedding season so a song called 'Lobola' makes the playlist. Musician Vimbai Zimuto a.k.a Veekay teamed up with Andy Muridzo on the track.
The Afro Pop track 'Lobola' discusses the issue of not taking proper marital procedures. It's become common that African couples live together and have children without being married. In African culture it's important to pay the dowry or 'lobola'.
Veekay sings about the need for her partner to pay lobola. Andy responds to Veekay. The music video was shot and directed by Simba Gee. The scenes are shot at Mbare musika and Eastgate.
The fashion is bright and Afrocentric. Veekay shows off some coordinated choreography alongside a group of dancers.
Watch Veekay and Andy discuss the issue of 'Lobola' in the music video below: