INSEAD MBA Scholarship Programme 2018 in France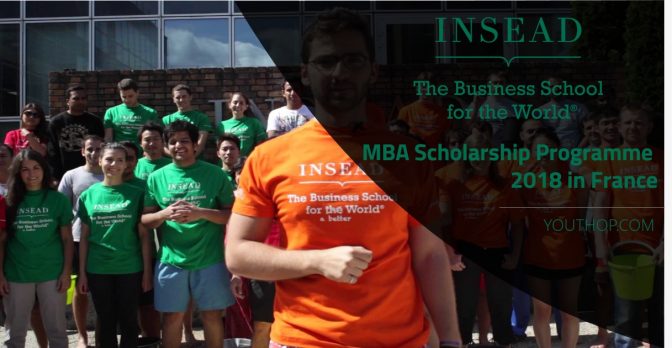 INSEAD is a graduate business school with campuses in Europe (Fontainebleau, France), Asia (Singapore), and the Middle East (Abu Dhabi). "INSEAD" is originally an acronym for the French "Institut Européen d'Administration des Affaires" or European Institute of Business Administration. INSEAD is consistently ranked among the best business schools in the world and according to Financial Times, it was ranked first in the global MBA programs in 2016 and 2017.
INSEAD's goal is to recruit the best and brightest to join their school, regardless of their backgrounds or financial situations.Over the last three years, INSEAD has doubled their scholarship funds which have enabled us to offer higher grants to more participants. There are over 90 types of scholarships available, which apply to both our campuses in Fontainebleau and Singapore.
Benefits
It offers a full-time Master of Business Administration (MBA) programme
An Executive MBA (EMBA) programme, a Master in Finance programme, a Ph.D. in management programme, and a variety of executive education programmes.
Need-based: demonstrate financial need
Non-need based: based on either merit, nationality, gender, professional background, leadership abilities, the field of previous studies etc.
Spot scholarships which are awarded immediately without the need for applications based on exceptional admissions profiles.
Eligibilities
Check the official website for detailed eligibilities.
Eligible Regions: Open for All.
APPLICATION PROCESS
Apply online through the given link.
For further information please visit their official website.
Application Deadline: January 29, 2018