International Talent Scholarship in Netherlands 2018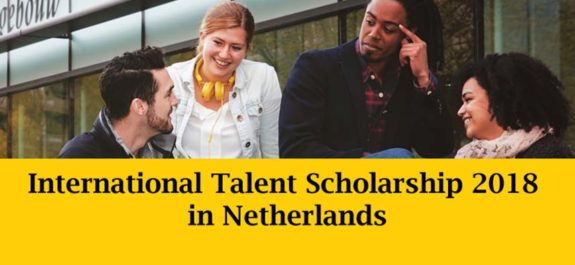 Founded in 1636 and located in the heart of the Netherlands, Utrecht University is one of Europe's leading research universities. The Law Economics and Governance International Talent Scholarship (LEG ITS) program offer a number of highly talented prospective students the opportunity to pursue a degree in one of the English taught Master's programs of the Graduate School of Law, Economics, and Governance. With this highly selective scholarship program, the Faculty wants to contribute and invest in talented international students who have shown the highest achievement in their career so far. This can be based on their academic quality and results from preceding education or from student's societal engagement or career vision. Approximately 15 scholarships are awarded per year.Students who wish to be considered for the scholarship have to apply for admission to the program before 1 February. Eligible candidates are selected for a scholarship on the basis of the following criteria:
The academic quality and results of the preceding education, as evidence, for example, by grades, test scores, publications, letters of recommendation;
The student's career vision, promise in the proposed field of study;
The student's societal engagement (e.g. extracurricular activities)
The quality and relevance of the motivation letter;
The quality of the application itself (completeness, accuracy, consistency)
WORTH
. With the scholarship, students will be able to cover the costs of the tuition fee and part of the living expenses.
for students who will have to pay the statutory tuition fee (mainly EU/EAA student): €5.000
for students who will have to pay the institutional tuition fee (most non EU/EAA students): €17.500
In a 2-year's Master's program, the scholarship will only be renewed for the second year if the student is making satisfactory progress towards the degree.
ELIGIBILITY
Failure to meet one or more of these criteria automatically means the student is not eligible for this scholarship :
have a non-Dutch nationality;
hold a non-Dutch secondary education degree;
have been admitted to one of the Master's programs mentioned above;
be able to comply with the conditions to obtain a Dutch visa if applicable;
DEADLINE: January 31, 2018
To apply and for more information visit here