Souljah Love Releases a Song About Bounty Lisa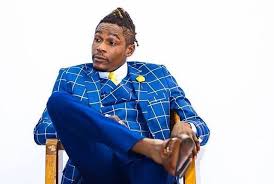 Guess when all fails, a song might do the trick, just ask Souljah Love. The Zimdancehall chanter is currently estranged from his wife Bounty Lisa. This comes after he assaulted her. The issue was made known to the public accompanied by graphic photos. Bounty Lisa filed charges and moved out of the couple's marital home.
Now Soul Jah Love releases a song about Bounty Lisa titled "Ukadenha Mangwiro". In the track he addresses his assault on his wife.
In the song, he boasts about his lyrical prowess. He then sings about the incident without any hint of remorse. He sings, "Ndakanetsana namadam,Asi manje unoona zvazvinoita,Ini mangoma handimboneta,Chibaba chiactor".
Listen to the song below:
Comments
comments