Zim's Tinashe Makura Represents at Eurovision Song Contest 2018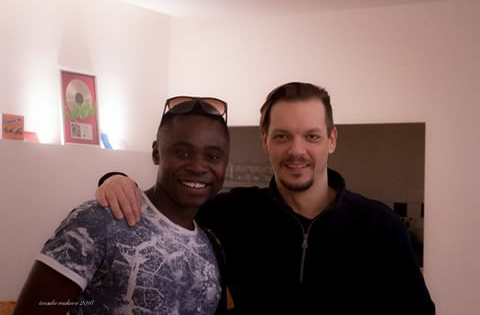 Zimbabwean musician Tinashe Mature is one of the contestants for the 2018, Eurovision Song Contest. The competition will start on 27 January 2018.
The singer-songwriter is currently in Vienna, Austria. He will be representing San Marino at Eurovision Song Contest 2018. Makura joins Giovanni Montalbano (Italy) and IROL (San Marino) in representing San Marino.
Other contestants are from Norway, Austria, Germany and other parts of Europe.
The contestants will compete to represent San Marino in Lisbon in a few months.
The contestants will be invited to compete in five live recorded shows. These will be broadcast on the web and via satellite TV across Europe from January to February 2018. Parts of the shows will be filmed and broadcast in 360 and virtual reality.
Three contestants will each perform a cover and an original song in the finals. The winner will go on to represent San Marino at Eurovision 2018.
Tinashe Makura is known for hits such as 'Hello' and 'Zvekupenga'. Last year he released a track titled 'Kuna Uone'.
Check out Kuna Uone below: