7 Relationship Lessons We Have Learnt from Our Favourite Celebs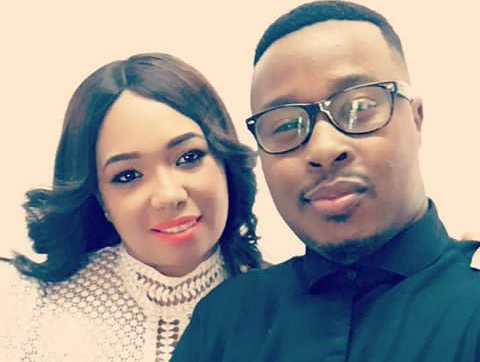 One of the biggest challenges of being a celebrity is having your relationship public. While most do their prestigious to keep their partners out of the limelight at times it's hard. A little slip up can blow things out off proportion. At times even happy times can cause fans and media to be curious about a celebs private life. But when the lights and camera are trendy off celebrities are just ordinary people who experience normal relationships. Check out the 7 Relationship Lessons We Have Learnt from Our Favourite Celebs.
1. Support each other's endeavours
Couples such as Adiona and Munya Chidzonga, or Selmor Mtukudzi and Tendai Manatsa, work and stay together. It can be challenging to balance busy schedules and careers but it's key to always be supportive. These couples that there's no need for jealousy or competition if one's partner succeeds. Instead be their number one fan and cheerleader.
2. There's a second chance at love
Just because the last relationship didn't work out, it doesn't mean that love is lost. Also if your partner makes a mistake there is time and chance for forgiveness. Olinda found love again in musician Tytan after a bad break-up.
3. Stay by your partner's side through thick and thin
Relationships aren't easy and are often testing. Partners may stray, things can go bad financially or in health. The idea of through thick and thin is tried. Celebrity wives of Jah Prayzah and Andy Muridzo are the examples of the ride or die partners. They have been through a lot and yet have stood by their husbands sides.
4. Break ups can be nasty…and petty
Ehm! Probably the worst part about being famous is the fact that even your relationships get the spotlight. This know especially when things don't work out. There have been several celebrities who have turned their break ups into a public fiasco. There's been meanness, public shaming and even petty shots. The most popular petty break-up known to Zimbabweans was the one between Stunner and Olinda. The disolving of their marriage played out like a telenovela for almost a year. Fortunately all is quiet, as the exes have moved on.
5. Young love is always sweet
Do you remember your high school love or college crush?That always seems to be the most purest and innocent time of your life. Love is young and sweet with so much. Tamy and Chiweddar are examples of such a love.
6. Keep your relationship private
Sometimes it's best to keep your relationship off social media. An example of a couple that rarely posts or even talk about one another is Hollywood Lee and Acie Lumumba. By doing this there is little interference from external forces.
7. You can still be amicable after the relationship has ended
Not all relationships have a happy ever after. That doesn't mean you can't be amicable with your ex. Good examples of happy exes are Pokello and Stunner, as well as Ammara Brown and Roki. These exes speak well of each other and have never been involved in public drama when they meet.