Australia Awards Scholarship Programme 2018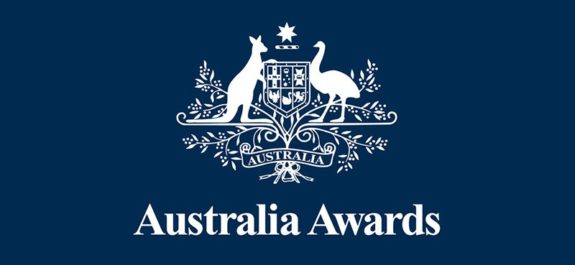 Australia Awards Scholarships are long term development awards administered by the Department of Foreign Affairs and Trade. They aim to contribute to the long-term development needs of Australia's partner countries in line with bilateral and regional agreements.
They provide opportunities for people from developing countries, particularly those countries located in the Indo-Pacific region, to undertake full-time undergraduate or postgraduate study at participating Australian universities and Technical and Further Education (TAFE) institutions. The study and research opportunities provided by Australia Awards Scholarships develop skills and knowledge of individuals to drive change and contribute to the development outcomes of their own country.
WORTH
The following benefits generally apply:
Full tuition fees
Return air travel—payment of a single return, economy class airfare to and from Australia, via the most direct route
Establishment allowance—a once only payment of A$5,000 as a contribution towards accommodation expenses, textbooks, study materials
Contribution to Living Expenses (CLE) – is a fortnightly contribution to basic living expenses paid at a rate determined by the department.
From 1 January 2013, CLE payable to awardees is A$30,000 per year.
Introductory Academic Program (IAP)—a compulsory 4-6 week program prior to the commencement of formal academic studies covering information on life and study in Australia
Overseas Student Health Cover (OSHC) for the duration of the award (for award holder only)—provided to cover the student's basic medical costs (with the exception of pre-existing conditions)
ELIGIBILITY
To be eligible to receive an Australia Awards Scholarship, applicants must:
Be a minimum of 18 years of age at the time of commencing the scholarship
Be a citizen of a participating country (as listed on the Australia Awards website) and be residing in and applying for the scholarship from their country of citizenship
Not be married, engaged to, or a de facto of a person who holds, or is eligible to hold, Australian or New Zealand citizenship or permanent residency, at any time during the application, selection or mobilisation phases (note: residents of Cook Islands, Niue and Tokelau with New Zealand citizenship are eligible but must apply for a Student visa (subclass 500) and not be current serving military personnel
Not be a citizen of Australia, hold permanent residency in Australia or be applying for a visa to live in Australia permanently
DEADLINE: April 30 2018
To apply and for more information visit here