EDD 2018 Young Leaders Programme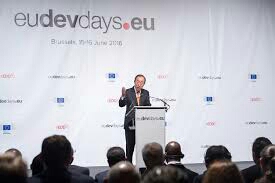 The European Commission is inviting young people from around the world to play an active role in this year's European Development Days (EDD 2018) by participating to the Young Leaders Programme. We are looking for 15 unique young people aged 21-26 who can represent the powerful impact that youth are having in the development field: youth are a driving force behind some of the most inspiring development projects.
If you want to apply and get more information, click here.