Finance Internship at Chan Zuckerberg Initiative 2018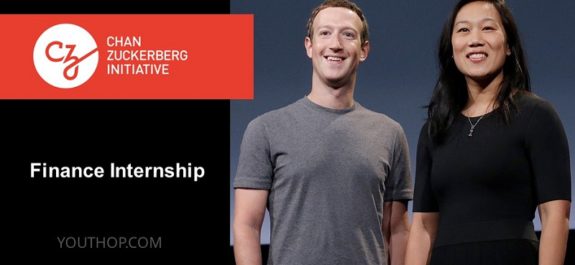 The Chan Zuckerberg Initiative is dedicated to advancing human potential and promoting equal opportunity through technology, grantmaking, impact investing, policy, and advocacy work. They are looking for bold ideas — regardless of structure and stage — and help them scale by pairing world-class engineers with subject matter experts to build tools that accelerate the pace of social progress.
The Financial Planning and Analysis (FP&A) team is a small high energy team providing finance partnership to leaders across all initiatives and functions. They provide analysis to support strategic decisions, conduct financial reviews of a wide range of business issues, and manage financial processes such as planning, forecasting, reporting and measuring initiatives' performance.
WORTH
Opportunity for advancing potential and promoting equal opportunity through world-class engineering, grant-making, impact investing, policy, and advocacy work
Opportunity to assist with financial planning processes related to headcount planning, budgeting, forecasting, and long-range planning
Partner with initiative teams to build measurement metrics for potential technologies, projects, grants, or investments to help drive decisions around prioritization, go-to-market planning and/or resourcing level
ELIGIBILITY
A highly motivated student with exceptional analytical skills are encouraged
Pursuing an undergraduate degree; major or concentration in Finance, Accounting, or related field preferred
Written and verbal communication skills
Analytical skills
Attention to detail and follow-through
Ability to work independently and demonstrated judgment to know when to ask for help
Ability to work in a collaborative, team-oriented environment; no egos
Comfort with ambiguity in a rapidly changing environment
Technologically proficient, particularly with Microsoft PowerPoint and Excel
DEADLINE: Ongoing
To apply and for more information visit here