Global Changemakers Youth Summit 2018 for Change Agents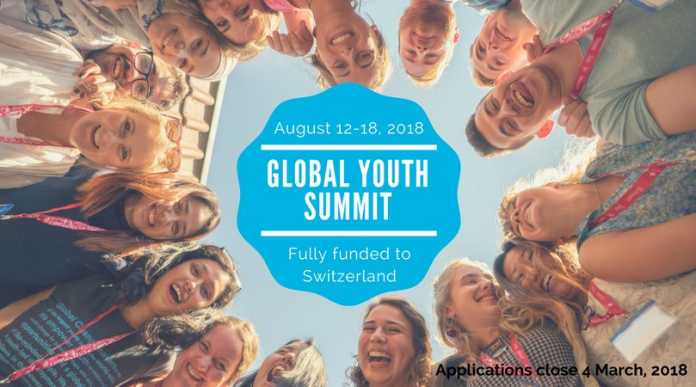 The Global Changemakers Youth Summit will be bringing 60 Changemakers aged 18 to 23 to the 2018 Global Youth Summit for a fully funded, life-changing youth opportunity – a week of training sessions, networking and workshops. Participants will learn skills such as campaigning, fundraising, project management, leadership, public relations, pitching and more!
The 2018 Changemakers will join our global family of young people making a difference all over the world and be eligible to receive grant funding from Global Changemakers.
Requirements:
GYS are looking for the most inspiring, interesting, enthusiastic, determined, innovative young social entrepreneurs, community activists, volunteers and campaigners who are working towards attaining the SDGs across the globe.
Participants should be between 18 and 23 years old at the time of the summit.
Benefits:
If you are selected, your flight (from your country's main airport), transport from Zurich to the summit, accommodation and food costs will be covered for the duration of the summit. Insurance and additional personal expenses, as well as visas to enter Switzerland (for those who require one) will not be covered.​
Supported by Mercator Foundation Switzerland and the Swiss Agency for Development and Cooperation.
Deadline: Sunday 4th March 2018
For more information visit here.