Nyasha Mushekwi to Play Chinese Super League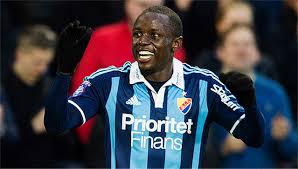 Nyasha Mushekwi is set to become the first Zimbabwean to play in the Chinese Super League.
Mushekwi will rub shoulders with some of the world's biggest football superstars. These will include Brazilians Hulk and Ramires, Grazianno Pelle of Italy and a host of African legends – Christian Bassogog, John Obi Mikel and Pappis Cisse.
After featuring for Dalian Yifang in the second-tier for the past two seasons, this is Mushekwi's breakthrough when the season gets underway next month and he is currently busy with the pre-season.
The 30-year-old has been the driving force for the Blue Hawks, scoring 35 league goals since he arrived at the start of the 2016 season. "We are in the Super League now, of course, the competition is going to be tougher, but this what some of us look for in our careers, looking for bigger challenges and I'm grateful to God for the opportunity,'' said Mushekwi.