Segal Family Foundation African Visionary Fellowship for Young African Changemakers 2018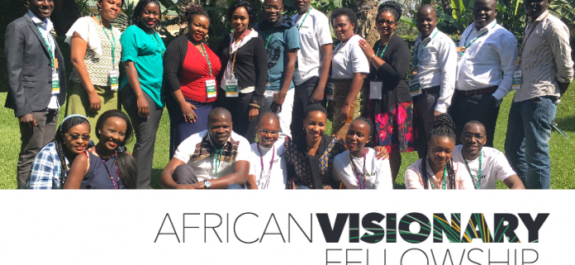 At Segal Family Foundation, we believe in a world where development is steered by grassroots leaders and power is shifted into the hands of communities. We work across Sub-Saharan Africa and strive to be true partners to our grantees. We want to change the power dynamics inherent in traditional philanthropy and prove that a new, more equitable, and responsive approach is not only more fair, but more effective.
WORTH
Two years of capacity-building support opportunities, such as coaching, mentorship, and specific technical assistance catered to your organisation's needs
Promotion amongst SFF's network of funder friendsStipends and access to international conferences and funder spaces (when possible)
Access to a community of passionate, supportive, like-minded African leaders
ELIGIBILITY
You are an African national.
You are the top leader and primary decision-maker of your organisation.
You care deeply about the community you work in and are passionate about the issues your work addresses. Your work is a vocation, not just a job.
You have deep contextual knowledge of the location and community within which you work.
You can demonstrate that your work has potential to lead to improvement in the lives of the communities and individuals they serve, especially youth.
You think big and address old problems in new ways, demonstrating innovation in your approach.
DEADLINE: February 20 2018
To apply and for more information visit here