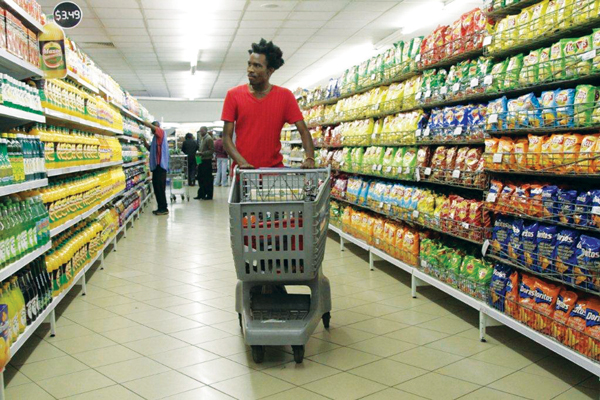 According to the Zimbabwe Statistical Agency (ZimStat), Zimbabwe's inflation rate for the month of January was 3.52 percent. The month-on-month inflation rate for January 2018 was actually down 0.30 percent from 0.53 percent in December.
Zimstat attributed the decline to low disposable incomes in January and said that rentals, education and recreational activities had gone down by 3.66 percent, 2.25 percent and 1.25 percent respectively. The consumer price index for last month stood at 99.79 compared to 96.39 in January 2017.
Inflation recorded significant gains during the festive season when demand for goods and services was high.
The month-on-month inflation rate for January 2018 actually came down to 0.30 percent from 0.53 percent in the prior month, shedding 0.23 percent. The decline recorded in January was apparently due to low disposable income which eased demand.
On a year-on-year basis, gains were recorded in meat which rose 13.42 percent with fish and sea food edging up 14.45 percent. Liquid fuels went up 18.49 percent with non-durable household goods adding 15.97 percent.
Meanwhile, the Reserve Bank of Zimbabwe has highlighted that, in the outlook, the biggest threat emanates from inflationary pressures that the economy faces from potential general price hikes driven by speculative tendencies, arising from the mismatch between electronic bank balances and available foreign exchange.