9 Types of Referred Pain That Need Urgent Medical Attention
9 Types of Referred Pain That Need Urgent Medical Attention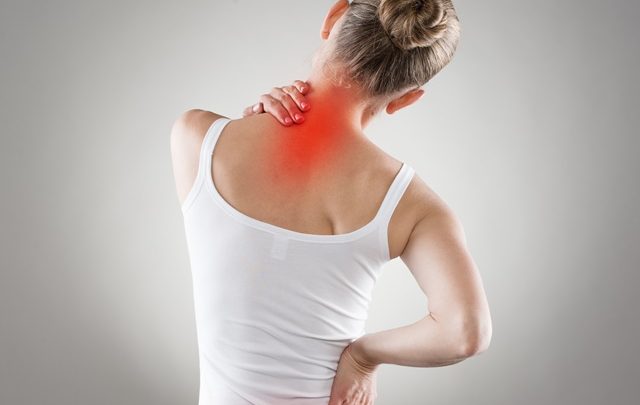 General pain can occur anywhere on your body. It usually occurs where the actual injury or discomfort is. However, referred pain is located not where the health problem is, but can indicate other issues. For example, a headache can be an indication of other symptoms such as hunger, lack of sleep, stress or eye problems. and can be very tricky to identify. It is very crucial to understand the most common examples of referred pain. This will help you to recognize the cause of referred pain, hence probably identifying something very serious. If you need to know which types of pain require urgent medical attention, read about the ones below.
1. Heart
Heart pain could be located on the left side of the chest, as expected. However, you may also feel shooting pain on the internal side of the left hand or in the upper-middle part of the back.
2. Lung and diaphragm
If you have constant dull pain in the neck and shoulder, it is time to take a trip to a doctor to check your lungs and diaphragm. This pain might be the result of breathing problems or the phrenic nerve which goes from the spine to the diaphragm, through the lungs.
3. Liver and gallbladder
This pain is not easy to identify because problems with the liver or gallbladder can cause pain in the shoulders or neck as the person is more likely to blame it on lack of exercising or spending too much time on the computer. Listen to your body and if the pain doesn't go away, check it out. It's always better to be safe than sorry.
4. Stomach and pancreas
Normally this pain is relatively easy to identify, but about 50% of people with acute pancreatitis also have radiating back pain.
5. Small intestine
The sharp pain in the abdominal area near the belly button might be caused by issues with the small intestine.
6. Appendix and colon
Appendicitis and trouble with the colon are normally relatively easy to identify as the pain is located on the right side of the middle-lower abdomen. Appendicitis is a life-threatening issue and if you have pain there, seek medical examination as soon as possible.
7. Kidney
This one can be a bit tricky because the pain basically covers the whole lower back, abs, hips, and pelvis. If the pain doesn't go away, the solution is simple: visit a doctor to check it out.
8. Bladder
The pain caused by an infection in the bladder is often located in the lower pelvis, on the front or back side.
9. Ovaries
This one is only applicable to women for obvious reasons. Sharp stabbing pain in the sides of the lower abdomen can be a sign of a problem and you should see a doctor.