Bulawayo Arts Awards Call For Nominations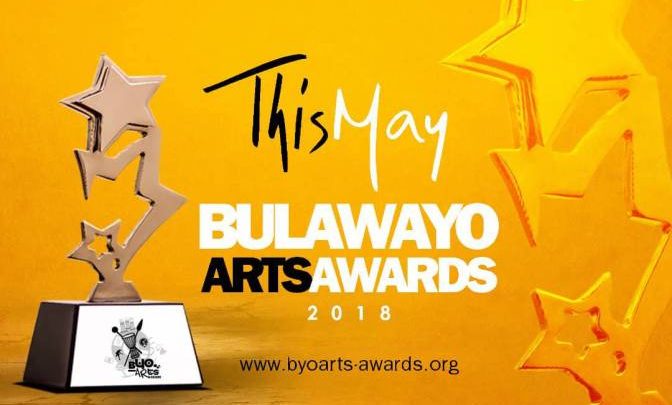 The Bulawayo Arts Awards are calling for nominations for the 2nd Edition of the awards. Lines for submission of nominees were opened on Friday and will close on April 13 2018. The nominees shortlist will be announced on April 27.
The 2018 edition will be held on May 26 at the Large City Hall.
The second edition of the BAA's has 12 categories. 10 new awards have been added taking the total number of gongs to 50 from last year's 40.
The new additions include Outstanding Gospel Artist/Act, Outstanding Playwright, Outstanding Arts Educator, Outstanding Schools Effort for Primary schools, Outstanding Visual Artist (Three Dimensional), Outstanding Literary Work (Non Fiction), Outstanding Female Model and the Outstanding Club DJ award.
The general public is free to nominate their favorite artists or work of art. Entry forms can be submitted physically the Cultural office in Nguboyenja, Boom City Advertising offices or can be submitted online byoarts-awards.org
The awards aim to cement Bulawayo as the cultural hub, and celebrate outstanding performance and effort in the arts industry.
Below are the awards categories that you can nominate
Music Awards
1. Outstanding Kwaito | House | Gqom Artist | Act
2. Outstanding HipHop Artist | Act
3. Outstanding Gospel Artist | Act
4. Outstanding Alternative (Maskandi | Jazz | World) Music Artist | Act
5. Outstanding Tshibilika | Rhumba Artist | Act
6. Outstanding Accapela | Imbube Group | Act
7. Outstanding Music Video
8. Outstanding Female Artist
9. Outstanding Male Artist
10. Song of the Year
Dance Awards
11. Outstanding Contemporary Dance Ensemble
12. Outstanding Traditional Dance Ensemble
13. Outstanding Female Dancer
14. Outstanding Male Dancer
Theatre Awards
15. Outstanding Playwright
16. Outstanding Director
17. Outstanding Theatre Actress
18. Outstanding Theatre Actor
19. Outstanding Theatre Production
School Play Awards
20. Outstanding Arts Educator (Primary Schools)
21. Outstanding School Effort (Primary Schools)
22. Outstanding Arts Educator (High Schools)
23. Outstanding School Arts Effort (High Schools)
24. Outstanding Actor (High Schools)
25. Outstanding Actress (High Schools)
Visual Arts Awards
26. Outstanding Visual Artist (Two Dimensional)
27. Outstanding Visual Artist (Three Dimensional)
Media Awards
28. Outstanding Online Media
29. Outstanding Mainstream Media House
30. Outstanding Arts Journalist Across Board
31. Outstanding Arts Photographer
Film & Tv Awards
32. Outstanding Television Production | Program
33. Outstanding Film
34. Outstanding Film | TV Director
35. Outstanding Film | TV Actress
36. Outstanding Film | TV Actor
Spoken Word Awards
37. Outstanding Comedian
38. Outstanding Poet
Literary Works Awards
39. Outstanding Literary Work – Non fiction
40. Outstanding Literary Work – Fiction
Fashion & Lifetyle Awards
41. Outstanding Female Model
42. Outstanding Male Model
43. Outstanding Fashion Designer | House
Special Awards Awards
44. Outstanding Newcomer Across All Genres
45. Outstanding Ambassador based in RSA
46. Outstanding Ambassador – Rest of the World
47. Outstanding Arts Supporter
48. Life Achievement Award
DJ Awards
49. Outstanding Radio DJ
50. Outstanding Club DJ