Clinton Global Initiative University for High-impact Student innovators & Entrepreneurs 2018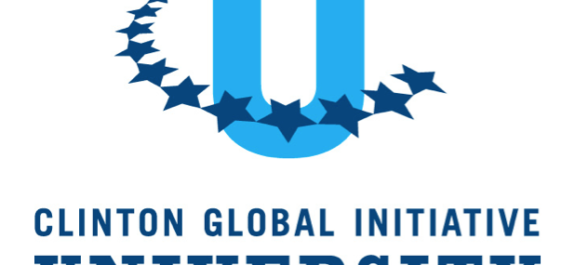 Each year, CGI U hosts a meeting where students, university representatives, topic experts, and celebrities come together to discuss and develop innovative solutions to pressing global challenges. The meeting will bring together more than 1,000 students to make a difference in CGI U's five focus areas: Education, Environment and Climate Change, Peace and Human Rights, Poverty Alleviation, and Public Health.
Through the CGI University Network and other opportunities, over $750,000 in funding will be available to select CGI U 2018 students to help them turn their ideas into action. You can apply as an individual or as a group of up to three students.
WORTH
CGI U seeks to provide commitment-makers with various funding opportunities for their work.
ELIGIBILTY
Applicants must be at least 18 years of age and currently enrolled in an institution of higher education at the time of application. (Ex: A student graduating in the Spring of 2018 would be eligible to apply.)
Students who will be at least 18 years of age and enrolled in an institution of higher education by October 2018 are also eligible to apply. (Ex: A high school senior who turns 18 years of age in June 2018 and commences university studies by October 2018 or a university graduate enrolling in an advanced degree program by October 2018 would also be eligible to apply.)
DEADLINE: March 16 2018
To apply and for more information visit here.