Local Soccer Star Hardlife Zvirekwi Amputated Post Car Accident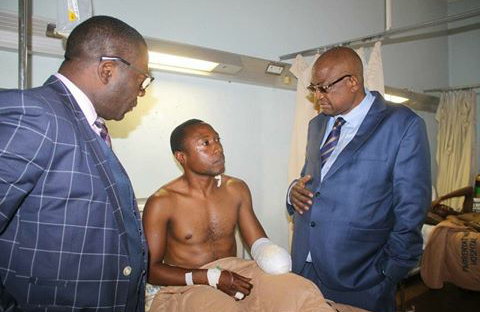 CAPS United Captain Hardlife Zvirekwi had his hand amputated following involvement in a car accident. The incidence occurred in the early hours of Monday.
This has led to CAPS requesting for the deregistration of the defender. The team has will replace him with Oscar Machapa, a player they had dumped.
Speaking to SportBrief, the PSL confirmed that the 2016 Champions have requested to replace the Zviurekwi. An unnamed PSL official told the publication that the PSL had deregistered Zvirekwi.
CAPS United will square off with Harare City on Sunday at the National Sports Stadium in their 2018 PSL opener. Zvirekwi is expected to be available for selection after July.