Pic! Vimbai Mutinhiri Proves that She's a True Daddy's Girl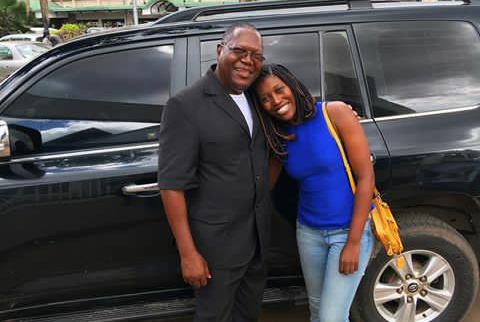 Vimbai Mutinhiri is enjoying a short break back in Zimbabwe. She has been sharing posts on herself kicking back at home. She has also been sharing all the tastes, sights and sounds of Zimbabwe that she misses.
Ever since returning, Miss Vimbai has been doing rounds. She visited opposition party's, Nelson Chamisa. She shared in a post that despite both her parents being in opposing political parties, she still supports them.
Well she posted a rather sweet photo of herself and her father, retired brigadier, Ambrose Mutinhiri. She captioned, "Baba 💝 The wisdom that flows from this man!! Goodness. I'm blessed to have him."
Check out the pic below: