Taps Mugadza Signs Major Deal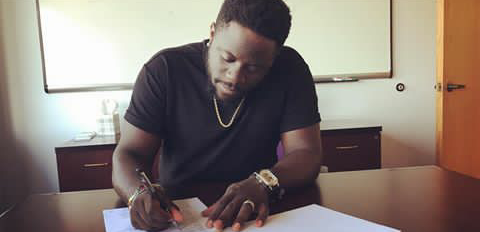 Tapiwa Mugadza better known as Taps signed his first major management deal. He posted on his IG sharing that he signed a music industry management contract.
No details yet as to which management team he has signed, but it's major. He shared that for the past few years of his career he had a personal manager. He shared, "This has truly been many years in the making. I strongly believe that each detour I encountered led me to finding the right person that could help me execute my vision at the right time."
He added, "Greatness is never rushed. It is constantly being worked on in secret until it is ready. My time HAS COME to walk into the full purpose of God's calling for my life."
To add on Taps reached over 100 000 subscribers on YouTube. He received a placard from YouTube for this milestone. Watch the video below:
He thanked all his fans and supporters. He added that 2018 is going to be a big year for him. Taps came to the spotlight after he became a finalist on the local talent show, A Academy. He went on to sing with Celebration Choir before moving to the United States of America. Since then he has been pursuing his music career and even garnering notice from international media.