Watch: Sabastian Magacha ft Jah Prayzah 'Mweya Mutsvene' Music Video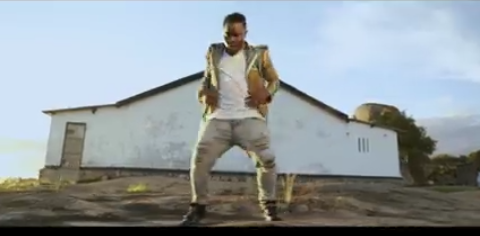 When it comes to uplifting gospel music in Zimbabwe, Sabastian Magacha is the man. His single off his latest album, 'Mweya Mutsvene' is currently topping gospel charts. The single features another star non other than Jah Prayzah.
Now such a great, encouraging track couldn't go without a music video. The music video shows Sabastian mostly dancing in front of a church building. Jah Prayzah is in a moving commuter omnibus with two passengers clad in church attire.
Jah Prayzah's husky vocals are very evident on the track. Both men are clad in clothes with African print designs. Towards the end of the video there are cameo appearances by Madam Boss and Gonyeti who both look to the heavens, praying.
Get into the spirit with Sabastian and Jah Prayzah by watching the video below.