Young Champions of the Earth by UNEP 2018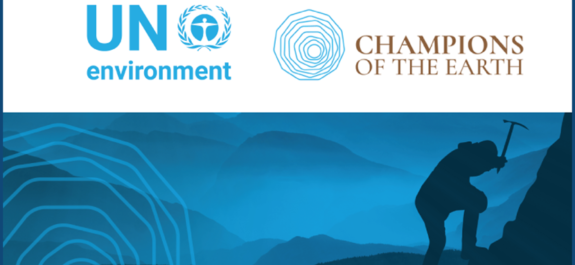 Young Champions of the Earth aims to celebrate and support individuals who have outstanding potential to create positive environmental impact.
In 2018, seven young people – selected from every global region – will be named Young Champions of the Earth. These winners receive seed funding, intensive training, and tailored mentorship to help them bring their big environmental ideas to life.
Whose big idea will change the world? Following an open call for applications, UN experts will short-list 35 Regional Finalists who will be subjected to an online public vote, informing the selection of 14 World Finalists. A Global Jury will then select the seven 2018 winners.
Each winner will be expected to implement their big idea and keep us updated on their progress by producing videos and blogs that we will share on our website.
WORTH
US$15,000 in seed funding;
Attendance at a high-level UN meeting;
An introduction to dignitaries at the Champions of the Earth Award Ceremony;
Publicity and recognition through online and global media;
Access to a community of Covestro experts offering insights and mentoring; and
Participation in an entrepreneurial training program provided by The DO School.
ELIGIBILITY
At least 6 months'experience working on a big idea to protect or restore the environment
Age must be between 18 and 30 years old
DEADLINE: April 2, 2018
To apply and for more information visit here