Gumiguru's 40 Emerging Leaders Under 30 Years
Gumiguru's 40 Emerging Leaders Under 30 Years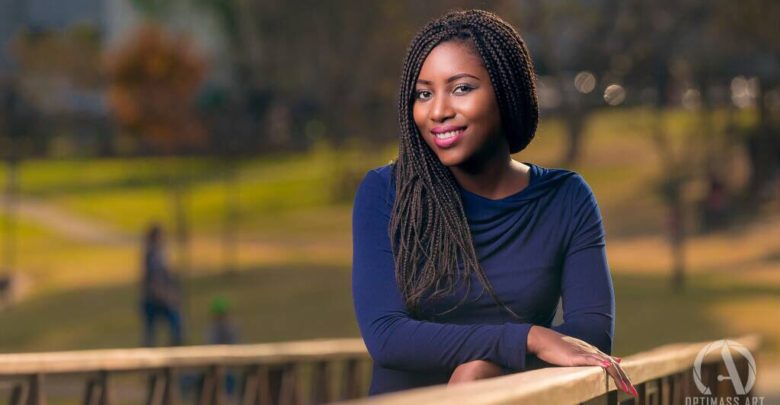 Gumiguru released the names of the 40 Under 30 Class of 2017. Several young Zimbabweans from all spheres made it onto the list.This list was compiled by Gumiguru Incorporated, a Harare based Leadership, Motivation & Consultancy Company.
Gumiguru 40 under 30 emerging leaders is an annual list of 40 emerging Zimbabwean leaders who are 30 years old or below.
The purpose of the list is to formally recognize, acknowledge and celebrate young Zimbabweans who are movers and shakers in what they are doing.
METHODOLOGY
This list comprises of 40 individuals born after 31 December 1986 and doing remarkable, notable or unique work worth recognizing and emulating.
Our working definition of leadership comes from Myles Munroe. He said
"Leadership is the capacity to influence others through inspiration motivated by passion, generated by vision, produced by a conviction, ignited by a purpose."
The names were drawn from various sources including nominations from individuals and organizations that work closely with the youths.
We do appreciate that there are a lot of young people doing remarkable work across the nation but for the purpose of this list we decided to limit the number to 40 people only.
Individuals who have been listed in the preceding years will not be listed again,
In the past Ruvheneko Parirenyatwa ,Charles Manyuchi ,Jah Prayzah ,Advocate Fadzayi Mahere ,Maud Chifamba, Evidence Chari just to name a few have been listed
Meet the GUMIGURU 40 UNDER 3O EMERGING LEADERS class of 2017
This list is arranged in alphabetical order.
| | | |
| --- | --- | --- |
| Name | Credentials | Organization |
| Amanda Lieto | Entreprener | Elagand Grind |
| Ammara Brown | Singer | Actress | |
| Ancillar Mangena-Nombewu | Journalist | | Forbes |
| Authur Matsaudza | Fintech Expert | Steward Bank |
| Blessing Fire | Dancer | Artist | Jibilika Trust |
| Chiedza Dziva Juru CA(Z) | Accountant | Higherlife Foundation |
| Collin Bhiza | HR Expert | Thought-Leader | Industrial Psychology Consultants |
| Delphino Machikicho | Speaker | Youth Leader | Siyavula Education |
| DJ Tamuka | Music Producer | |
| Eve Kawadza | Artist | Musician | |
| Francis Chinjekure | Financial Engineer | Analyst | The Real Estate Institute Of Zimbabwe |
| Hadassah Chaza | Entrepreneur | Marketer | E2:7 Clothing |
| Kim Jayde | TV Presenter | MC | Model | |
| Knowledge Musona | Footballer | Zimbabwe National Team |
| Kudakwashe Manjonjo | Politician | Author | Activist | Independent Candidate –Councilor Goromonzi West |
| Kudakwashe Mutsvene | Musician | |
| Kudakwashe Muzenda | Legal Intern | Dube , Manikai & Hwacha Commercial Law Chambers |
| Knight Ganje | Entrepreneur | Marketer | H & G Advertising |
| | | |
| Linda Sibanyoni | Politician | Auditor | Entrepreneur | Independent Candidate MP Harare East |
| Matthias Mhere | Gospel musician | |
| Mantate Mlotshwa | Blogger | Speaker | | The Radical Mantate |
| Mitchell Munyaradzi Gumbo | Talk Show Host | Social Commentator | Mitchell Gumbo Show |
| Mtho Gwebu | Author | Speaker | Pastor | Redemption Center Int'l |
| Pablo Tinashe Chimusoro | Author | SRC President | Speaker | National University Of Science & Technology |
| Pardington Nhundu | Social Entrepreneur | Author | Careers Zimbabwe |
| Paul Makaya | Artist | Thinker | Illustrator | Bergast House |
| Pedzisai Chimbwanda | Entrepreneur | Speaker | Mentor | MentorUs |
| Ralph Kadurira | Author | Speaker | Trainer | Convener The Mesh |
| Rujeko Mushove | Engineer | Model | |
| Sean Emmanuel Nota | Author | Marketer | Vendhub.net |
| Shamiso Kumbirai | Civil Engineer | Aurecon Group |
| Tammy Moyo | Songstress | |
| | | |
| | | |
| Tawanda Kembo | Entrepreneur | Golix |
| Tinashe Chipindu | Auditor | Baker Tilly |
| Tinotendaishe Gambahaya | Entrepreneur | Framptons |
| | | |
| Thelma Panashe Chidavenzi | Entrepreneur | Motivational Speaker | TPC Mobile |
| Trish Hakata | Speaker on Personal development | GoGetter Movement |
| | | |
| Unique Zimuto | Development & Media Practitioner | Youth Leader | Orbit International |
| Yemurayi Chinyande | IS Business Analyst | Social Entrepreneur | Cassava Zimbabwe |
| | | |
| Zandi Mubi | Chef | Restaurateur | Chez Zandi |