Tytan Defends His Marriage to Olinda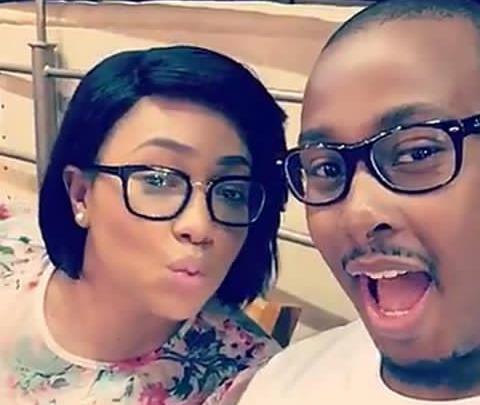 If Tytan had a dollar for every time he had to defend his relationship, well you can do the math. The entertainer who recently paid bride price for fiancée Olinda Chapel, found bins elf once again defending his relationship.
The public hasn't been too kind to Tytan making Olinda Mrs Nkomo. There have been comments and allegations that his wife Olinda, helped him raise lobola money.
He stated last week in local tabloid, H-Metro Tytan said he saved his own money to pay lobola. He shared that he has other work outside music that gives him income.
This hasn't stopped tongues from waggon though. The Bho artist has also been accused of snatchin Olinda from her former husband, Stunner. This is not the first time that these accusations have been posed.
Tytan and Olinda began dating shortly after she announced her divorce from Stunner. Many called Skhokho a backstabber, as he and Stunner were friends. Stunner had appeared in Tytan's music video for 'Bho'.
However Tytan tells a different story. He stated, "We are not friends and I have never been friends with Stunner. We have never shared a drink together; he doesn't know where I stay and I don't know where he lives. I didn't know where they stayed with Olinda when they were married. I don't know his family neither does he know mine."
He added, "Stunner tried to make it seem like we are friends, so that I become a bad friend who snatched a colleague's wife, but that's not me. I had never talked to Olinda when she was married to Stunner, but I only met her after they broke up."
Tytan has shared that fans and the public shouldn't believe one side of the story. Well, the relationship between Tytan and Olinda seems to be going strong despite naysayers. They couple continues to give relationship goals. Many are waiting for the fairytale wedding.