5 Natural Tricks to Remove Dark Knees and Elbows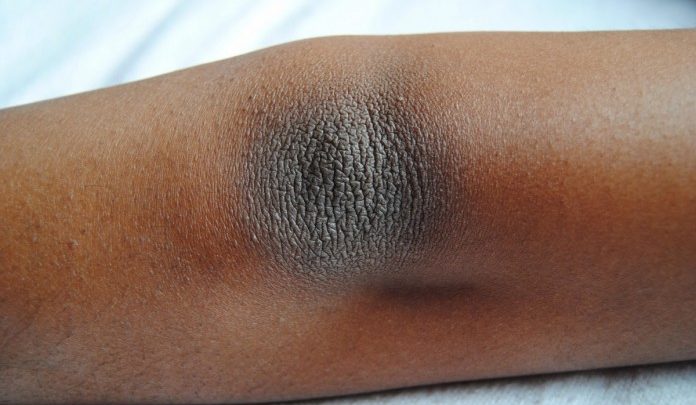 Knees and elbows become dark due to several elements. These include dead skin cells, friction, extensive exposure to sun, or hormonal imbalance. This can become uncomfortable. Check out the 5 effective techniques to help you nourish your skin and remove dark patches.
1. Cucumber
Cucumber has bleaching properties, which get rid of dark knees and elbows. Gently rub thick slices of cucumber over your elbows and knees for 15 minutes. Then rinse with cold water.
2. Lemon and baking soda
Combine natural lighteners lemon and baking soda. Cut the lemon and sprinkle 1 tbsp of baking soda on top of the lemon. Rub your elbows and knees for 15 minutes and then wash off with warm water.
3. Potato
Potato have catecholase enzymes that can naturally lighten your skin tone. Cut the potato into slices, rub in for about 10-15 minutes and then wash off.
4. Coconut oil
Massage gently coconut oil for 2-3 minutes until the oil is absorbed into the skin.
5. Honey
Honey combined with lemon works wonders. Apply the mixture over the darkened areas for 20 to 30 minutes and wash off.