Pics! Tamy Drips In Gold in a Photoshoot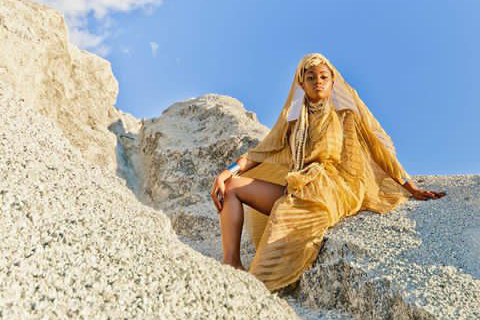 There is no doubt that Tamy is on her way up. The 20 year old entertainer is raising the bar in Zimbabwean entertainment. She is also growing a fan base locally ad beyond our borders.
So it would only make sense that she should raise he portfolio. The singer recently had a photo shoot. The singer with her blonde braids wore all gold. The shoot was taken on location at Mutorashanga.
Check out some of the beautiful pics of Tamy below.