Watch: Gary Tight featuring Oliver Mtukudzi 'Ndizarurire'
Watch: Gary Tight featuring Oliver Mtukudzi 'Ndizarurire'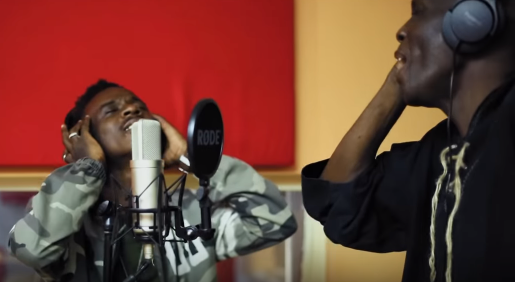 Gary Tight is not only a son of a legend but he works with legends themselves. The music mantle must be passed down to the next generation. We saw that at the Mukanya Bira where Gary and Oliver Mtukudzi debuted their song.
Gary Tight brings on the talents of the superstar on the single 'Ndizarurire'. The video shows a relationship between Tuku and Gary Tight as mentor and protege. Throughout the video Tuku is showing Gary the ropes.
The video was partly shot inside the Pakare Paye studios. Some shots show Gary outside in a field.
Watch Gary Tight ft Dr Oliver Mtukudzi – Ndizarurire below