Young Diplomats Forum 2018 in London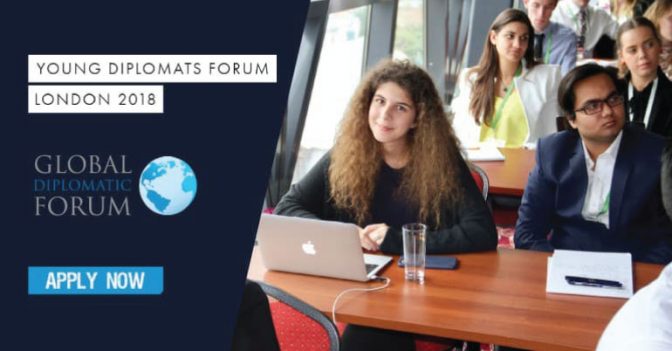 The 10th edition of the Young Diplomats Forum will be taking place in London this July. A week-long event that brings together young future leaders from more than 80 countries.
The Young Diplomats Forum (YDF) is an intensive week-long programme of practical sessions, workshops, policy exercises and institutional visits delivered by world leading experts.
Set up to recognize, enhance and develop the next generation of diplomats, this community of exceptionally bright and accomplished future leaders will gain further insight, tools and opportunities to engage with key stakeholders at a crucial time in their careers and broaden their connections to influence global leaders.
Location: United Kingdom
Benefits
The world's leading event for young and aspiring diplomats, the YDF will give delegates an unrivaled opportunity to enhance their skills and knowledge in the field of diplomacy and international affairs.
Contribute to the debate on the top of the global diplomatic agendaAttend sessions at Parliament, Facebook Europe Headquarters, Royal United Services Institute, EU Commission and European Parliament Representation OfficeAttend sessions at Parliament, Chamber of Commerce, EU Commission and European Parliament Representation OfficeWorkshops on Smart DiplomacyIncrease your knowledge, contacts and skills sets to boost your careerCreate a lasting legacy of Young Diplomats Forum 2018
Eligibilities
Applicants must be between 18-35.
Eligible Regions: Open for All
Deadline
For more information visit here.