Jah Prayzah Claps Back at Trolls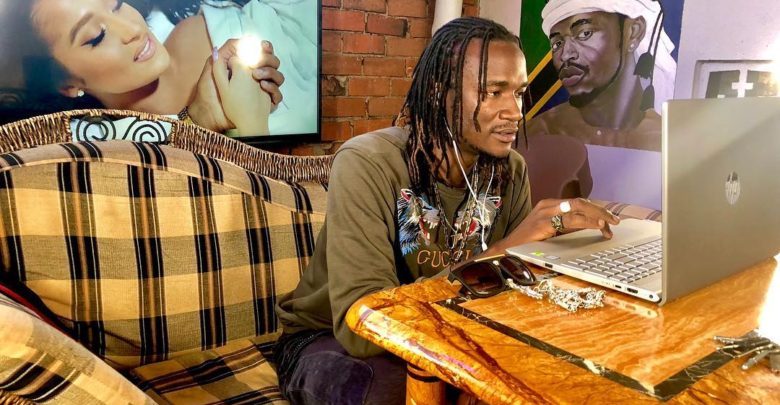 Jah Prayzah seems to have had quite enough of Internet trolls. It seems that when you make one spelling mistake on social media, everyone becomes an English teacher. Well, Jah Prayzah was criticised about his spellings in a tweet.
The Kutonga Kwaro musician clapped back, "Your vision seizes to be one when everyone visualizes it before it's real. As long as it exists in your mind you can archive it, you do not need anyone to back it up until you are done with it."
Then a troll said, "Mfesi unofurira iwe (you are a bad role model) . . . you want us to ARCHIVE ma vision edu (our visions) when you are going ahead to ACHIEVE yours . . . kuitawo here ikoko amana (is that good advice?)," was part of one Charlton Tsodzo's (using the handle @cctsodzo) sarcastic reaction.
But the Kutonga Kwaro hit singer would have none of it as he retorted: "As long as you picked that there are spelling mistakes there it means you definitely got the message. Which was my motive, after all. Now, please take your English Language Degree elsewhere. Thank you!!"
Another user, @KudakwasheMona, inquired why the singer would rather bastardise the queen's language than stick to his rich Shona appreciation. "Ko kungobvuma kuti makanganisa (Just admit the glitch)? Kana chirungu chisina basa machishandisirei (If correct English is not important why did you even use it)?"
Jah Prayzah told her to "Get Aurra here" (get out of here). "Akakuudza kuti ukashandisa chinhu hachifanire kukanganiswa ndiyani (Who said one cannot make language mistakes)? Which English Ventures was that? Kana kuti iNhaka yeupenyu ipi yacho? Get Aurra here!!!!"
When advised by one follower to avoid the critics as it would attract unnecessary attention, he professed that he has had enough of the reproach online.
Gospel rapper Mudiwa Hood, a serial victim of cyber bullying, would not be left out from the tirade as he joined JP's corner. "Jah ka . . . savage . . . nwae . . . yah wamugona . . . maspellings haana bag raanotiunzira isu . . . Ngazviende mberi!! (you did well, spellings do not bring us money)," he posted along with laughing emoticons.