Reuters Institute Journalism Fellowship Programme 2019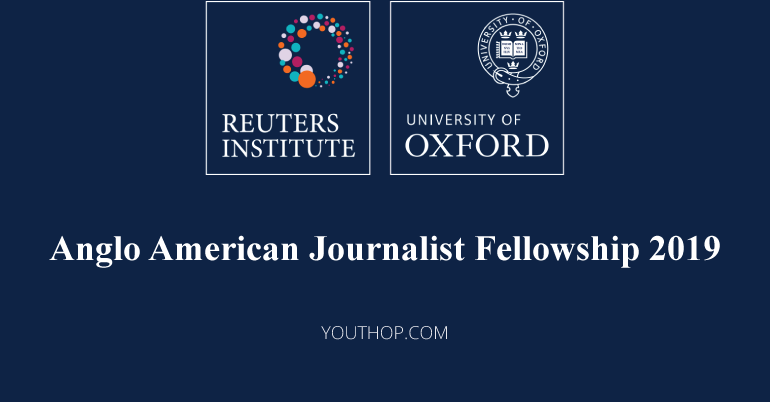 Reuters Institute Journalism Fellowship Programme 2019 for media professionals worldwide.
Applications open from Wednesday 23 May to Friday 29 June for the Reuters Institute Journalist Fellowship Programme. Fellowships offer mid-career journalists the opportunity to reflect on the industry and carry out media-based research while being part of the University of Oxford, studying with an international cohort of journalists and academics.
Applications open for the following fellowships:
Anglo American Journalist Fellowship
The Anglo American Journalist Fellowships are aimed at mid-career journalists resident in South Africa, Zimbabwe, Zambia, Botswana, Namibia, Brazil, Peru, Colombia or Chile.
The Fellowships will appeal to journalists who are interested in the opportunity of producing a research paper that falls broadly within the categories of Transparency, Accountability and / or Sustainability.
Applications will be assessed on three main criteria:
The quality of the professional achievements of the journalist, related to the stage they have reached in their career
Their potential and interest in being part of an international programme, and of contributing to and making best use of the opportunity presented by the fellowship
The quality of their detailed research proposal and their proposed ideas on how they might promote their research.
There is one six month Fellowship available each academic year. The Fellowship funding covers programme fees, travel and visa costs and a living allowance of £2,000 per month.
Application Deadline: Friday 29 June 2019
Click here to apply online.