Ruvheneko Takes On Germany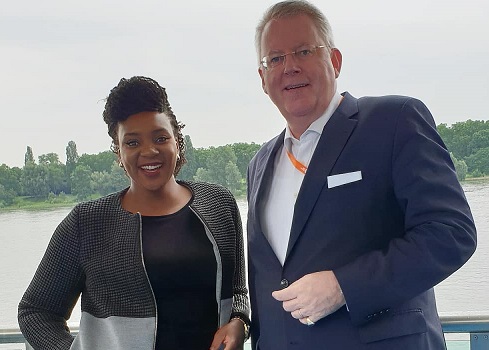 Ruvheneko Parirenyatwa is one of the most ambitious women in Zimbabwean media. She has made it no secret that she wants to be the creme de la creme of journalism. With an Oprah-esque online talk show and several current affairs radio programmes there's no wonder that she gets big gigs. Ruvheneko is currently in Germany for moderating a forum on tourism in Bonn.
The Zimpapers presenter attended the 11th Global Media Forum in Bonn will focus on inequality around the world with Ruvhi and other participants discussing how media outlets can address the issue and show what can be done to alleviate the problem in the first place.
Speaking from Bonn last night, Ruvhi told H-Metro that she is proud to be representing Zimbabwe at such a significant event. "It's not every day that I feel a sense of deep rooted National Pride. Invitations like this, awaken that feeling and more importantly, that duty. After a 10 hour flight and the other movements to get here, I've had about 18 hours of travel time in which to appreciate and thank God that I have been identified, amongst many, to attend an International Conference on Global Inequalities. I am humbled and I don't take it for granted, in the least," she said