Hollywoodlee Gets A Car for Present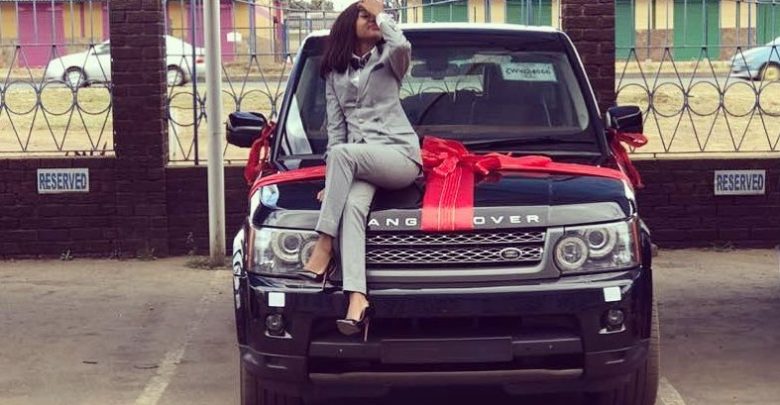 Wow! Hollywoodlee is one lucky lady! The fashion blogger and wife to politician Acie Lumumba lives a rather charmed life. She has a thriving career and is married to one of the most influential men in the country. While she is humble and grateful for every blessing, the model-like personality does well at living it up.
She got an early birthday present as her husband bought her a black Range Rover. She posted a photo of herself on top of the car which had a red bow. She captioned,
"I told my husband I wanted a black car because black is such a beautiful colour. He always used to say to me when we were dating that he would get me a car 1 day. He would wake up everyday at 2 a.m. to work. Sometimes I would ask him to come to bed because I felt so sorry for him but he would say "baby I need to get u that car so let me work". I never smiled this way, my heart has never beaten this way & my world has never felt more secure & complete. @lumumbalumumbalumumba u are my world …………Thank u father, God u answered 1 of my greatest prayers…….King Lumumba "
How sweet of Acie, and this shows that Lee is truly the 'one'.