Killer T's 'Ndamuda' Music Video Reaches 1 Million Views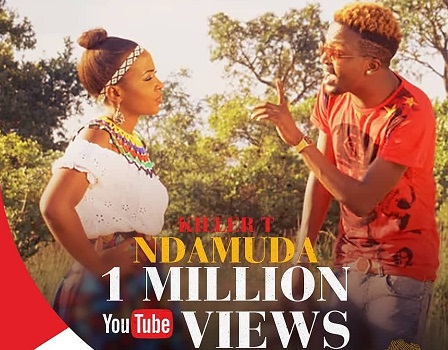 Killer T keeps hitting the right notes as his music finds himself going to the top. The Zimdancehall artist has been riding on the success of his album 'Mashoko Anopfuura'.
The most successful single so far is 'Ndamuda' which is accompanied by visuals. The music video was released two months ago. It has reached one million views on YouTube.
The music video which is about Mr Hot Property pursuing a woman whilst singing to his mother. The lyrics of the song see Killer T telling his mother not to prohibit him from falling in love.