Miami Music Internship in Universal Music Group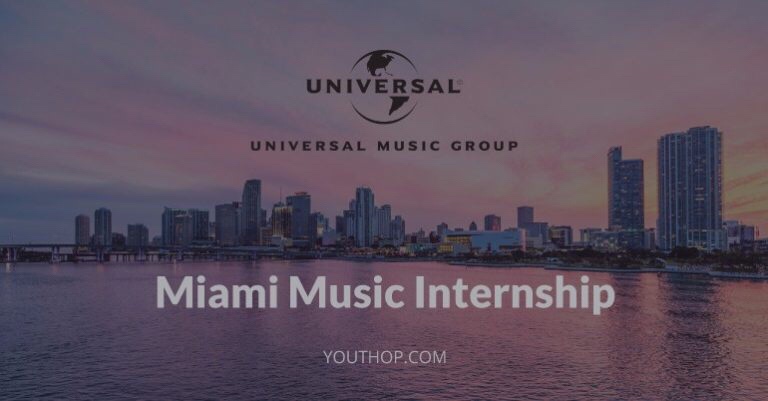 An intern will work directly with PR Director to assist in Press Releases, Press Recaps and Media Alerts to stay abreast of all news which affects the label and artists. Opportunities to attend events which UMG will sponsor and co-host throughout the summer as well as out-of-office client meetings with partners such as Univision.
This is a sample internship of an opportunity you could secure with the Dream Careers Internship Program. The offer customized internship placement at over 3,500 companies for all program participants and guarantee your placement in your industry or you receive a full refund of the program tuition.
Location: United States
Benefits
• Guaranteed Placement
• Campus Housing
• Daily Transportation
• Weekend Events
• Career Workshops
• Professionally Resume
• Expert Interview Coaching
• Academic Credit
• Program Staff
Eligibilities
• GPA- Above 2.0 or Foreign University Equivalent on a 4.0 Grading Scale *
• Degree Type- Bachelors or Masters
• School Type- College or University
• Age- 18-26
• Graduation Year -7/2017 to 7/2021
• Year in School- Freshman, Sophomore, Junior, Senior, Recent Graduate, Graduate Studies
• Enrollment Status- Full-Time, or Recent Graduate
• Language- English Proficient
• GPA must be above 2.5 for all applicants interested in the Finance Industry.
• All Non-US Citizens will be required to obtain the appropriate visa in addition to the listed requirements above to be eligible for any US program.
• Before you apply, review eligibility requirements and ensure you qualify as the application fee is non-refundable.
Check out eligibilities from the different programme in the apply link.
Eligible Regions: Open For All
APPLICATION PROCESS
Apply online through the given link
Application Deadline: July 28, 2018
For more information visit here.