Spotlight On Danai Gurira as She Decribes Zimbabwe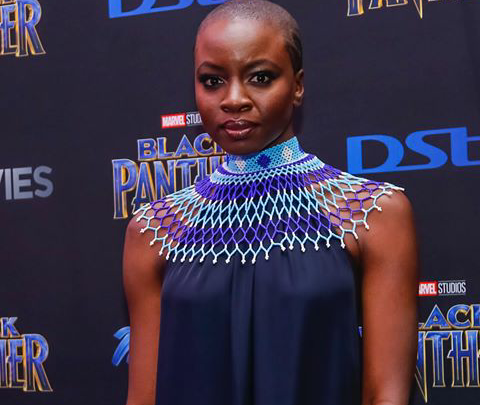 Danai Gurira is putting the spotlight on Zimbabwe. Danai is the current golden girl of Zimbabwean actors in Hollywood. Her career continues to catapult thanks to her role in Black Panther.
In the third episode of PBS 'Breaking Big', Gurira shares the Black Panther's message with an audience that probably appreciates it more than any other will.
In the documentary Danai speaks to a group of teenagers of African origin and descent. "The thing I love about that film," Gurira tells a group of wide-eyed teenagers at the African Leadership Academy in Johannesburg, is that it "shows that world where we think beyond whatever trauma we've experienced as a continent, and we reclaim ourselves and our greatness."
Danai says, "This continent is powerful and wealthy and has astounding potential," as she shares how Zimbabwe had similarities to Wakanda.
Accordin to PBS, "Gurira's home nation of Zimbabwe was far from the real-life Wakanda of Africa during her early life here in the 1980s and '90s, but our resource-rich southern African nation once represented the promise of Africa. Until, that is, its endured a social and economic free fall that set Gurira and millions of our others adrift and on a long-term quest to reclaim their homeland's greatness."
Watch Danai Gurira share how she tells African stories in the video below.
How Danai Gurira Broke Big || Ep. 3

It was a yearning to give African stories voice that set me on my path. I sat down recently with Breaking Big to discuss my journey, how I had to learn the rules so I knew how to break them, and my hope for future generations of girls and women to reclaim our power through the arts.

Posted by Danai Gurira on Friday, June 29, 2018