Chevening Awards 2019/2020
Chevening is the UK Government's global awards programme aimed at developing future leaders and influencers by offering fully-funded scholarships and fellowships to study in the UK.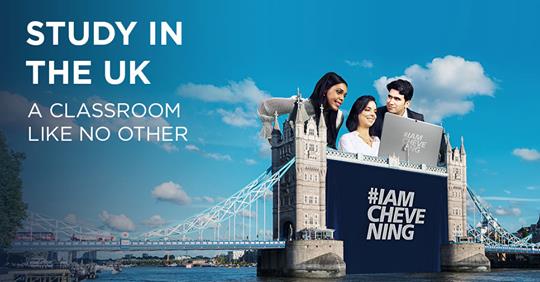 If you have a strong vision for your future, Chevening can provide you with a UK education, a strong global network, and a life-changing experience which could bring you closer to your professional dreams.
We are looking for individuals with ambition, leadership potential, networking skills, and strong academic backgrounds. If that is you (or someone you know) apply at www.chevening.org/apply
Study in the UK, a classroom like no other.
(Deadline: 12:00 GMT, 6 November 2018)
For more information visit here.