Probeatz Makes A Trap Song About Maputi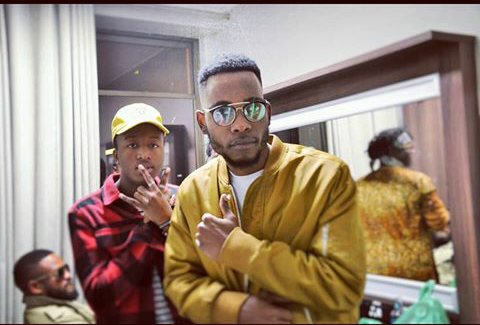 Probeatz is pushing his brand more to the musical side. While he is a renowned beat boxer, he's quite the rapper. Last year he released a single, 'Yohwe Maiwe'.
Adding to his rap skills, Probeatz is also a comedian. As usual, Probeatz decided to combine the two skills. He made a trap song about 'maputi'. Hilarious and creative the song is actually catchy.
Check out Probeatz perform his song in the video below:
FINALLY A TRAP SONG ABOUT MAPUTI!MAPUTI SWAG 😂Made this in less than 3 mins so it's probably lame but skuuu skuuuTAG A MAPUTI LOVER OUR SONG IS HERE!#MAFREESPIRITS #ZIMBEATBOX #TRAP#TRASH#TRASHOP#BANTER

Posted by Denzel Beatbox Mash on Tuesday, August 7, 2018