Zimbabwe Netball Team Qualifies for World Cup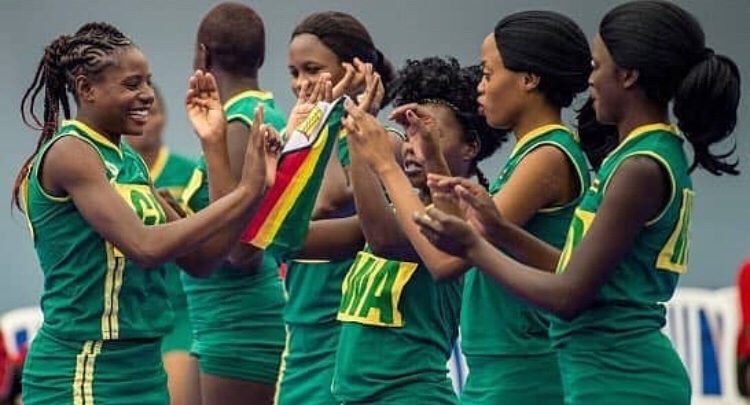 THE Zimbabwe netball team wrote their own piece of history after a 58-42 victory over Kenya in Lusaka, Zambia over the weekend to book a maiden appearance at the prestigious Netball World Cup finals set to be held in Liverpool, United Kingdom next year.
The finals will be held from July 12-21 at the Echo Arena.
With a game to spare against Uganda today, the Gems are already one of the nine teams that have sealed their place at the game's highest competition, alongside Uganda, Australia, New Zealand, Jamaica, South Africa, Malawi, Scotland, Northern Ireland, Samoa , Fiji and hosts England. Uganda beat Zambia 64-56 to seal their place and today's clash between the two world cup bound nations, will decide the African champions but the Perpetual Siyachitema captained girls are surely on cloud nine with their qualification and might not be that concerned about today's result although it will be double joy if they are to be crowned the queens of Africa.
The win took the Gems' points tally to eight which was good enough to take them to the finals where they will be among the game's best on the world stage.
The Sports and Recreation Commission last night hailed the netball team for the qualification which they described as a great achievement not only for the Zimbabwe Netball Association but the entire nation.
"While we celebrate this very important achievement, we need to remind the nation that their qualification is only the beginning of more work to be done.
This therefore calls for everyone's support which may be material, financial or otherwise. The Zimbabwe Netball Association has done it's bit and we all need to complement them by supporting our national team. As we do so, we must also bear it in mind that the World Cup is not a joke, social outing or caricature show but this is where women and girls of pedigree and grit will be parading their talent and prowess, and our team will have to measure up to the expectation. This can only be possible if they have our support in every area that they may require," said the acting SRC director general Joseph Muchechetere