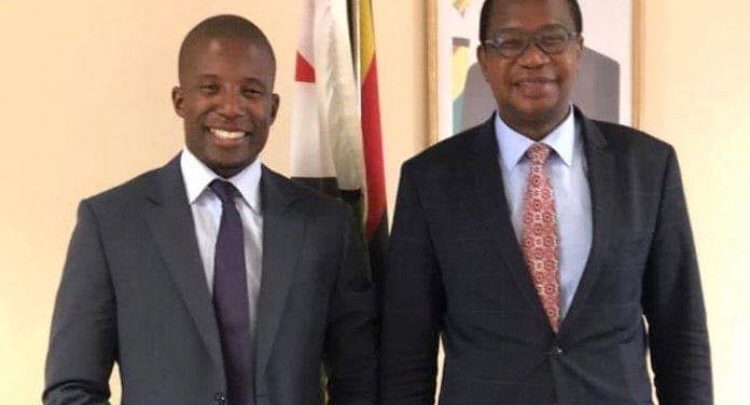 Acie  Lumumba is the most polarising character in Zimbabwe. After outing people and being appointed as the Chair of Communication Taskforce he was fired. His three day stint had many people criticising and now he speaks out about being hired and fired.
Speaking during a Facebook Live video on Tuesday evening, Lumumba said Ncube was pressured into firing him by Queen Bee's allies. He said one of the "Boys" from the Ministry of Information who is aligned to Queen Bee received $35 000 to get him fired. After Ncube's purported appointment of Lumumba, Deputy Minister of Information Publicity and Broadcasting Services, Energy Mutodi came out saying that the Finance Minister was undermining his ministry by the appointment and claimed that he had also neglected to consult the people at the Information Ministry.
Lumumba said Ncube did not fire him because he stole State funds or because of his sextape. He said the Finance Minister fired him because he realised Lumumba is more useful outside of the Finance Ministry.
"I didn't get fired because I am not a nice guy. I didn't get fired because I stole anything, I didn't get fired because of a sextape. I didn't get fired because you don't like me. I got fired because of one reason and one reason alone. I got fired because Minister Mthuli Ncube actually realised I am more efficient to you when I am outside of his ministry," said Lumumba.