Tamy and Nutty O Are Futuristic In 'Lay It Down' Music Video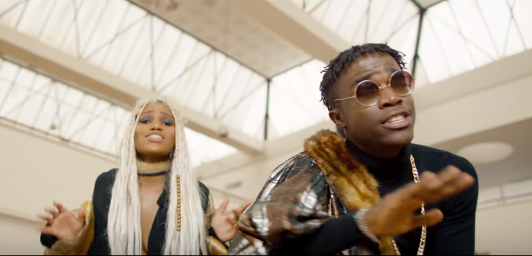 The future of Zimbabwean music is Tamy and Nutty O! Months after releasing the chilled, Afro Pop track 'Lay It Down', the music video is out! The music video was directed by Andy Cutta and sees Tamy channeling her inner Barbie doll.
Tammy rocks a funky, silver hairstyle which she interchanges in different scenes. There's a lot of wardrobe changes and choreography in the video. One scene, Tamy channels Khaleesi, in the other she's a cool 90s girl in a colourful outfit and futuristic in black and gold.
The video is appealing due to the colour and out of the box style. Check out the futuristic 'Lay It Down' music video below: