UNICEF New and Emerging Talent Initiative (NETI) Programme 2018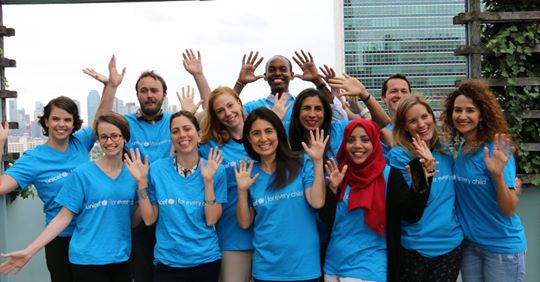 The New and Emerging Talent Initiative (NETI) is a unique entry point for dynamic professionals interested in pursuing an international career with UNICEF.
As part of UNICEF's global talent management strategy, NETI focuses on attracting, selecting, developing and retaining new mid-career talent.
Successful candidates are placed in a Talent Group associated with the relevant functional area for a period of three years. Upon placement, candidates will be enrolled in the NETI Career Development Programme with a full portfolio of mentoring, coaching and peer support.
Eligibility Requirements:
The NETI Programme is open for internal and external candidates irrespective of category and level, provided they meet the following minimum requirements. Please refer to the Generic Vacancy Announcement for detailed information.
Completion of an advanced university degree (master's degree or equivalent*) at the time of application.
Proficiency in English and working knowledge (B2) of another official language of the United Nations (i.e. Arabic, Chinese, French, Russian or Spanish).
Readiness to be assigned to any UNICEF office worldwide, including hardship duty stations, non-family duty stations, and complex emergency operation duty stations
A minimum of five years of progressively responsible professional experience. Relevant experience should include, but not limit to, work in developing countries and multicultural environments.
Preference will be given to candidates under 38 years of age.
Benefits:
NETI participants have the opportunity to undertake a unique learning and career development path, including a two-week orientation at UNICEF's New York Headquarters (NYHQ).
As part of the orientation, participants attend learning sessions and workshops that are designed to help them acclimate to their new roles and increase their familiarity with the processes of the organization.
During the orientation, NETI participants get an overview of the organization's strategies, initiatives and challenges.
Participants will also have networking opportunities with NETI fellows around the globe and New York Headquarters' staff.
Mentoring
NETI participants have the opportunity to choose a mentor, who is a knowledgeable and experienced UNICEF staff member. The Mentoring Programme is designed to:
Develop a better understanding of organizational priorities, policies, and recent developments
Identify the most relevant information/documentation from sources inside and outside UNICEF
Increase awareness and integration of cross-cutting issues to programming/operations work
Obtain a broader perspective on the challenges facing the organization, region, and/or country office
Gain insight into the culture and informal communication lines of the organization – how it is really done
Understand the organizational rationale behind the business processes (e.g. contracting, approval flows) to avoid misuse of resources and help the flow between process and results
Learn how UNICEF works in partnership with other UN agencies and key stakeholders
Application Deadline: October 22nd 2018
For more information visit here.