Team Bhoo Boss Goes VIP In 'Kufinhura'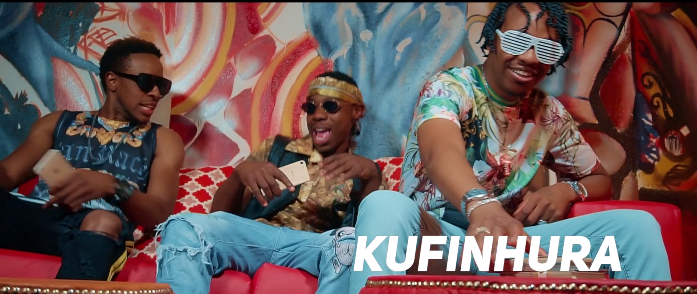 While money is scarce on these street Team Bhoo boss is making the dollars rain in the VIP. In his video, Team Bhoo Boss brings on Trevor Dongo and H2O.
The music video directed by Rasquesity Kaetse shows the trio dressed in colourful clothes. They get the VIP treatment  with champaigne bottles and girls. It's a typical hip hop music video.