What lengths would you go to for love? As for Tytan, he put and and ink on it! The musician got his wife, Olinda's name tatooed on his forearm. Tytan is truly  proving his point that 'Tylinda' are here to stay.
Tytan posted the image on his Instagram with the caption.
WHAT IN THE NAME OF UZUMBA DID I JUST DO? From today onwards @olinda_chapel you are not allowed to even dream of anyone else other than me. Even if I die you will remain single til we meet again.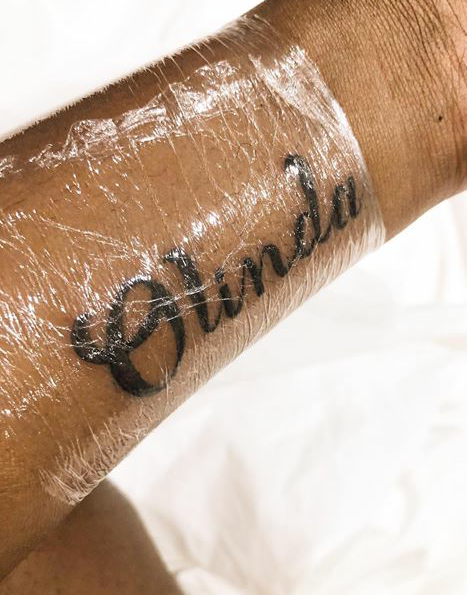 In response, Olinda also posted an image of the tattoo with the caption:
Asika gore randichamuramba acharidza mhere 😂😂😂 But Tytan so ka 🤦🏻‍♀️🤦🏻‍♀️🤦🏻‍♀️
The couple who tied the knot this year are also expecting their first child together.