WCW Former Miss Zim Samantha Tshuma Sexy Baby Bump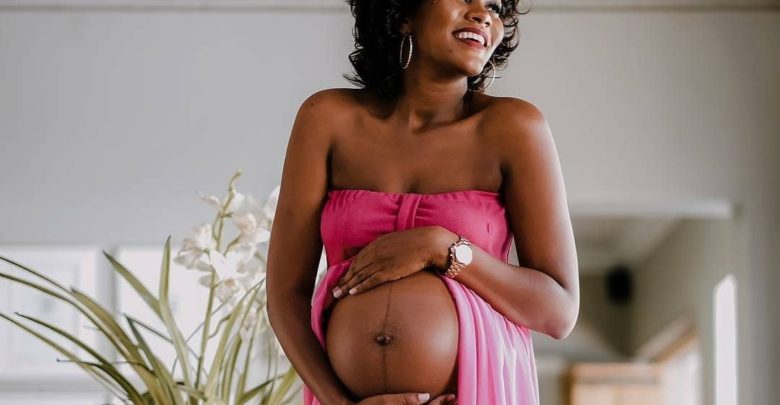 Today's baby bumps come with photo shoots and lots of glamour. We definitely love it when celebrities show off their baby bumps. Former Miss  Zimbabwe, Samantha Tshuma just released photos from her pregnancy shoot.
If you thought that the beauty queen would lose it, think again! She's draped in different cloths whilst showing off her glow.