Controversial magate video out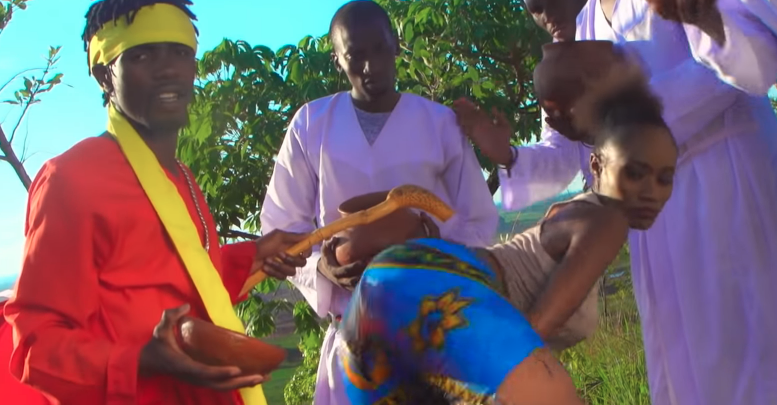 The much awaited video to the popular Zim dancehall hit 50 magate video has been released. The video features a raunchy booty shaking performance by Kiki and is premised on the basis that a women that can dance with such vigour deserves to be taken to the apostolic sect for cleansing as is suggested by the song title.
Earlier on in January Enzo Ishall had released a 50 second clip of the video and this had fueled a lot of speculation. People had started to make their own versions of the hit song with the performance by the local dancer Bev topping the list and receiving the most recognition. However it has not been all rosy for Enzo Ishall as the artist was reportedly thrashed by his wife following the premature release of the video snippet.
She is alleged to have beaten the singer after being infuriated by the sexy moves performed by the female dancers on the musical video. The influence of the hit song eventually led to Enzo Ishall separating with his wife as they were constantly in fights over the video.
Enzo Ishall has become a household name following his rise to fame with the songs Kanjiva, Smart rinotangira kutsoka and 50 magate among others. His song Kanjiva won the coca-cola top 50 video of the year award. He was also named the best Zim dancehall artist at the Star Fm awards.
Indeed the stars seem to be shining bright in Enzo's world as he is set to perform in Australia in march this year as part of a tour to be hosted by the infamous Ginimbi.