Danai Gurira set for series exit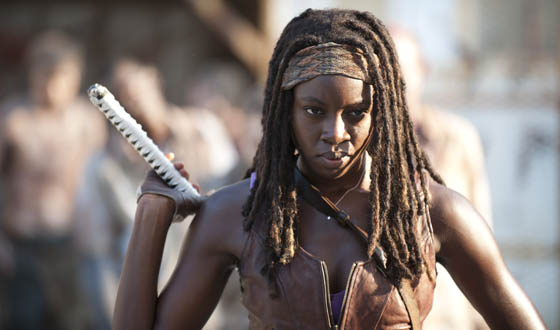 Zimbabwean movie star Danai Gurira of the 'Black Panther' fame is set to leave the AMC zombie drama which helped her rise to stardom, in season 10.
Danai Gurira, a breakout star of AMC's The Walking Dead, is exiting the series.
Having been part of the cast since season 3, Gurira is poised for a dramatic exit. Sources say after joining the series in season 3 as iconic katana-wielding badass Michonne, has signed a deal to return for her final season of the zombie drama.
Under her new deal, Gurira will return in a limited capacity — described as only a handful of episodes — that will be interspersed throughout season 10. AMC and representatives for Gurira have declined to comment further fueling speculation of the Zimbabwean actors departure. The decision to leave is being interpreted as an opportunity for the Zimbabwean actor to pursue bigger and better things in her acting career.
Danai Gurira is among Zimbabwe's most decorated actors with her role in Black Panther placing her as arguably the most prominent Zimbabwean actor of all time. The actress in 2018 visited the country on a mission aimed at helping reduce the scourge of poaching. Gurira who is an anti-poaching ambassador has always made known her Zimbabwean roots after being educated at Dominican Convent high School before leaving the country for University in the United States.
Gurira graduated with a psychology undergraduate degree before pursuing her passion for acting and studying film at masters level. Given her popularity and success this far, venturing into the world of acting was clearly the best decision she ever made.